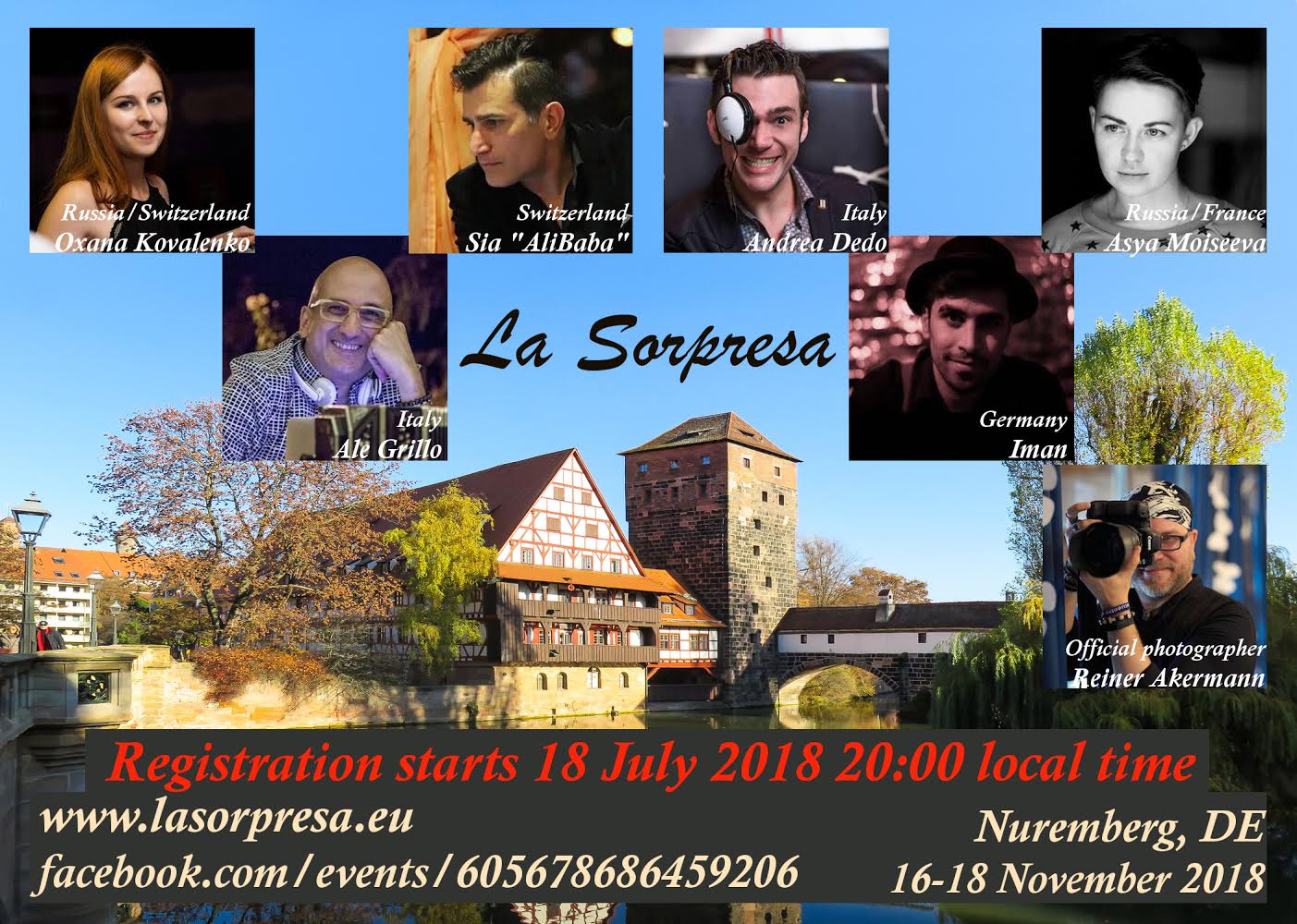 Welcome to La Sorpresa – the firs tango marathon in Nuremberg!
16th to 18th of November 2018.
Nuremberg – this lovely medival town – famous for it's historcal city, the tasty beer and food is a great place to enjoy free time and do shopping and sightseeing.
Discover the great space for having a wonderful tango time! Spacious wooden dance floor, attractive dance level, delicious food – is what you can expect.
The registration starts on the 18th of July at 20:00 (local time).
There will be followers, leaders and couples spots. It's not about who is the first – we will balance gender, national and international dancers.
Looking very much forward to welcome you in Nuremberg!